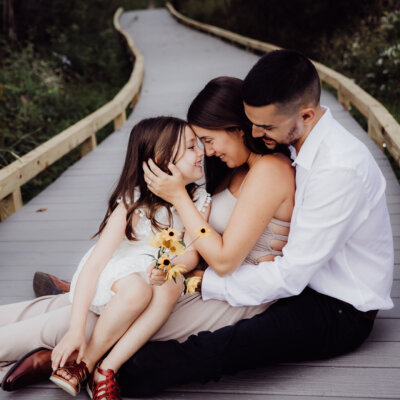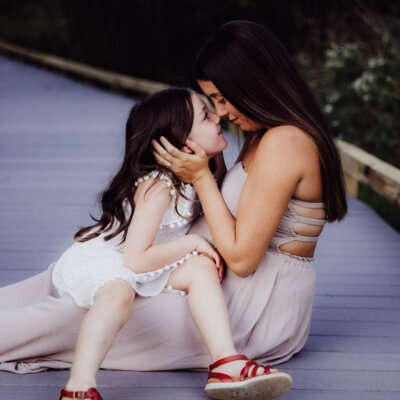 Do you like to laugh so much that your stomach hurts?
Are you looking for someone who can capture your genuine, beautiful connection? Let's chat!
"Dani was our wedding photographer back in August 2021 and I only have great things to say about her! She was so accommodating to our requests and made the wedding photos a fun event! She's extremely personable-our whole wedding party felt so at ease with her. She was so lighthearted throughout the day but was also able to put people in their place (nicely) when needed. Our wedding photos turned out better than I could have imagined and I'm so glad that we went with Dani to capture our big day! "
"We booked Dani Marie Photography for mini-sessions for our past clients, as a way to say 'thank you!' for their continued support. Dani was a easy to schedule with, a delight to work with and clients have had nothing but amazing things to say about the experience and the photos (just from the sneak peeks!!). Thank you, Dani!! "
"Dani was absolutely amazing. We felt like we knew her for a lifetime and she made it so easy to work with her! I would recommend her over and over again. The quality of her work is incredible; we truly could not have asked for more beautiful pictures. Thank you Dani!"
"Working with Dani is like working with you best friend! She will meet you where you are at. Take the pictures you want and the ones you NEED and provide a quality product that will blow you away, all the while laughing with you like your best friend."
"We hired Dani for our New Year's Eve wedding and we could not be happier with how our photos turned out! Dani was so helpful throughout the entire process. She takes the time to get to know you and your family. Her attention to detail is incredible, as I hope you can see in her pictures. She is truly anything you could ever want in a photographer. She is worth every penny!!"
"Weddings, boudoir, maternity, baby, just because - Dani can do it all. Feel kind of apprehensive about getting your photo taken like I did? Dani has this uncanny ability to put you at ease, AND she has the raw creative talent to capture your love and light that subsequently shines through. YOU are her main focus, and you will feel the love and professionalism that comes with it. I cannot recommend Dani highly enough, both as a photographer and as a person."