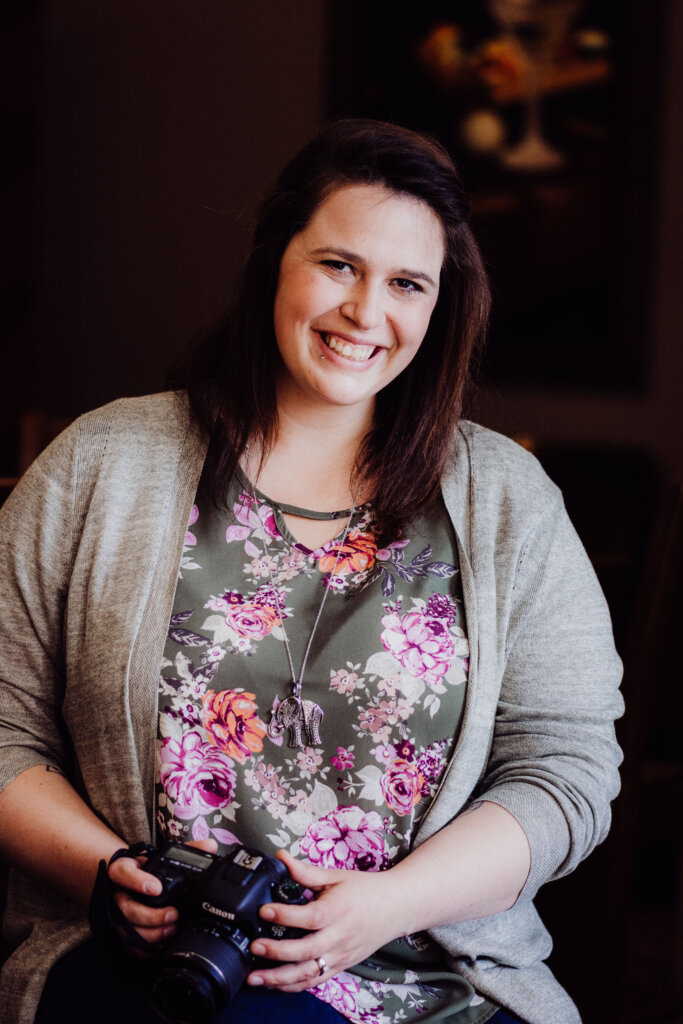 I'm a Wisconsin-based wedding and family photographer and to be quite honest… I'm CRAZY obsessed with love.
I adore the kind of day where stomachs hurt from laughing, teeth hurt from smiling too much, and a night that ends with happy tears and big ol' bear hugs.
Laughing and loving… are my thing.  If that is what you're into, I'm your girl!
I was born to people watch and dream the craziest dreams!
I've known I've wanted to be a photographer since I was fourteen (kinda weird that it is my lucky number!).  I begged my mom to get me a camera just so our educational, family trips were less boring.  The love and adventure (obsession) grew to an amazing full-time career that lets me connect with the most beautiful and kind-hearted people!
When I'm not working, you can find me obsessing over romance books or cuddling with my seriously adorable daughter and odd dog.  I live in my sweat pants, husband's hoodie, and stash cookies and cream kisses around the house. I can't dance but I sure pretend I do!  If you think we could be friends… let's chat!